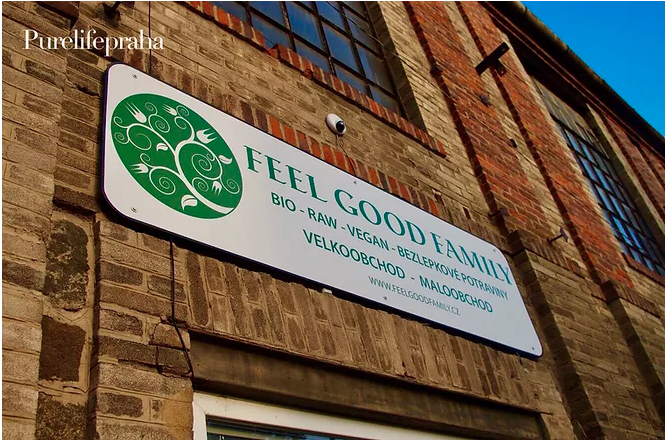 Vegan product | Feel good family
Feelgoodfamily is a Czech company specialized in distributing organic and vegan products to the Czech market. We interviewed Tina, one of the founders last week, thanks to her time and availability.
Tina, her husband and two children are following a plant-based diet. Tina has been vegetarian for 10 years and became vegan when she was pregnant. Because once she saw a cow was separating from her baby calf, she felt the broken heart of the cow and since then she has not been able to consume any dairy products anymore. Tina together with her husband started the business in 2013, due to the fact that they wanted to offer some healthy and cruelty-free products to the Czech market.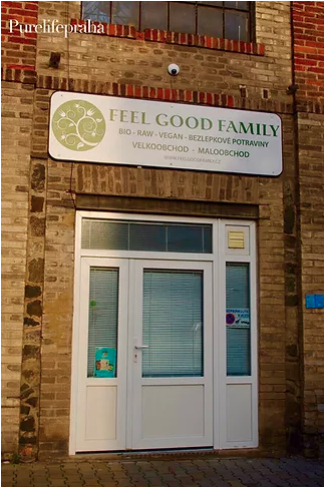 Vegan product | Feel good family
They have 13 suppliers, including Helga (a Holland company), CacaoCrudo (an Italian company), Sun & Seed (a British company), Superfudgio (a Polish company), Rawito (a Czech company) etc. They are distributing their organic and vegan products in nearly 300 shops in the Czech Republic. Meanwhile, they are selling products on their own website: www.feelgoodfamily.cz They cooperate with the logistic company: GLS, which can usually guarantee the products will be delivered to clients within 24 hours if the order is made in Prague.

n order to promote their products and get more people to know their brand, they participate in exhibitions and send their marketing employees to BIO shops to introduce the products to clients face to face.
We would like to introduce a few organic and vegan products the Feelgoodfamily sells. The organic cold-pressed chia seed oil from Sun & Seed, it is good for salads & bread and a great source of Omega 3 fatty acids. By keeping the temperature low, all the goodness is kept intact. It is a slow and careful process, which ensures that the benefits and nutritional values of chia seeds are preserved.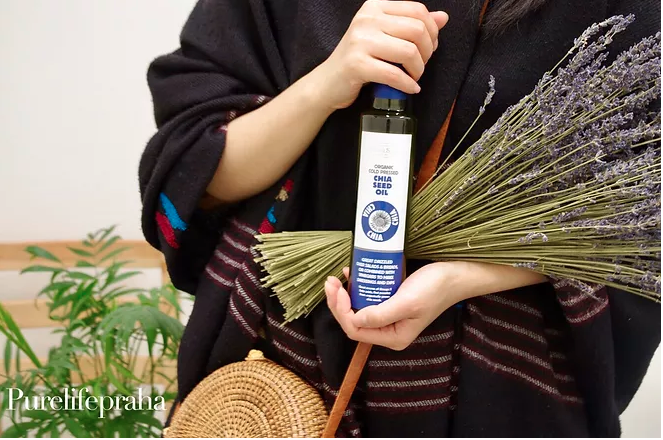 Vegan product | vegan food
Vegan organic energy bar from Italian brand Cacaocrudo, which guarantees always 100% cold work; ingredients 100% Certified Organic and Vegan; transparent supply chain, environmental sustainability, economic and social; no animal products used in the entire production process. The banana and cacao nibs bar combines the delicacy of almonds to the unique aroma of bananas and the sweetness of dates.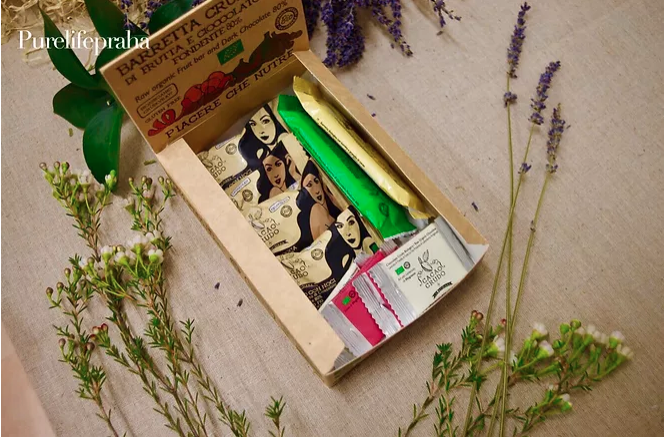 Vegan product | Feel good family
Organic salted potato chips from Smaarkt, the potatoes are 100% organic.
Peppersmith, vegan and sugar-free gum, with 100% xylitol and a plant-based sweeter.
Vegan algae drink from Helga, it contains valuable ingredients and it is a protein-based alternative to sugar-laden sodas. It provides important nutrients such as iron and vitamin B12.

In the end, we want to quote a sentence from a poem by Charlie Chaplin:
When I start to love myself.
We love ourselves, starting from caring about what we put into our body!
More information can be found on the website: www.feelgoodfamily.cz
Email: [email protected]
Tel: +420299149737
Thank you for your reading!