PURE VEGAN PUMPKIN RISOTTO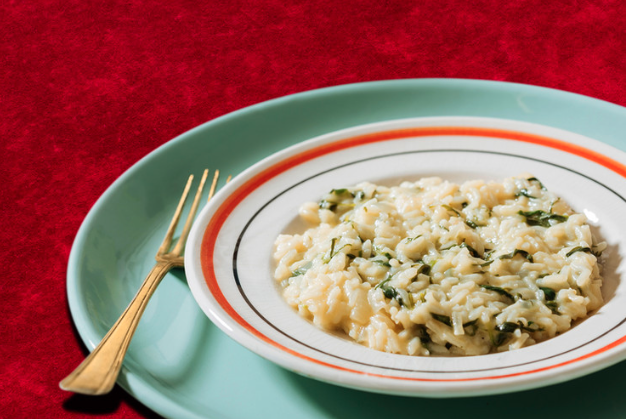 Portion: 4
Cooking time: 45 – 55 minutes
Ingredients:
300 g fresh pumpkin
200 g rice Basmati
350 g mushrooms
20 g vegan parmesan
40 g plant-based butter
2 spoons of nutritional yeast
Rosemary, thyme, salt, pepper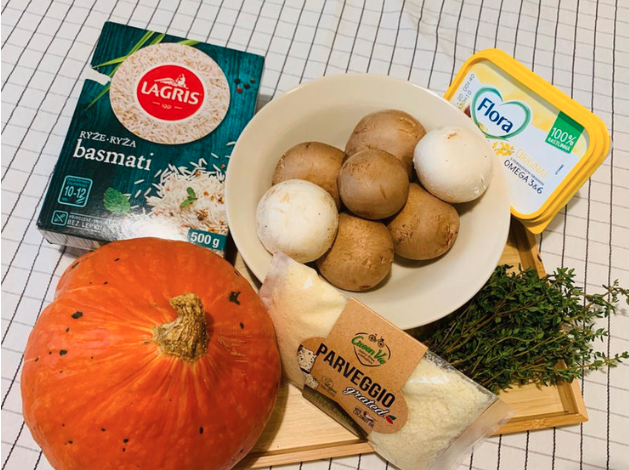 Instructions:
1. Dice the pumpkin into smaller pieces, then put it into saucepan, pour in water so that all the pumpkin is under water, add a little pepper, salt and thyme and cook until the pumpkin is soft.
2. When the pumpkin is soft, take it out of the water and blend it into puree. Keep the pumpkin broth (water in which the pumpkin was cooked), it will be used later in the recipe.
In the meantime, cut mushrooms into quarters and bake them in the oven together with thyme, rosemary, salt, pepper. Mix and bake for about 15 mins at 180°C, in the end add the butter (10g) to mushrooms.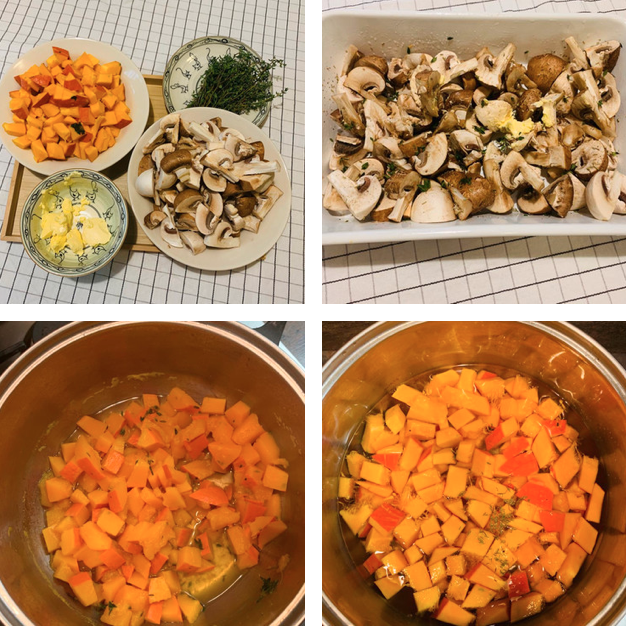 3. Melt and heat up butter (20g) in a large pan, add rice and sauté it for a while. Then add the pumpkin puree and pumpkin broth. Add water if necessary (the rice should be fully covered with water). Let it simmer for about 30 minutes until the rice is soft. Add a little salt of pepper, rosemary and nutritional yeast during cooking.

4. When rice is soft, add butter (10g), part of the mushrooms and parmesan and stir together.
For more creamy risotto you can add oat cream.
Serve with roasted mushrooms and parmesan.