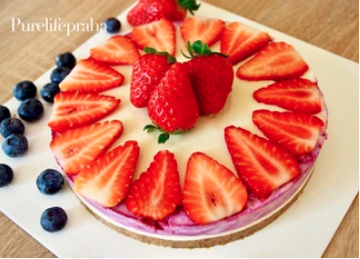 Ingredients:
Crust
Raw almonds 75g
Raw walnuts 65g
Dates pitted 10-12
Sea salt 1.5g
Filling
Raw cashews soaked overnight 225g
Smooth and thick Coconut cream or full-fat coconut milk 120g
Coconut oil 40g
Maple syrup 60g
Lime juice extracted from 1-2 limes
Lemon juice extracted from 1 lemon (Adjust the amount of Lime and Lemon according to your taste)
Pure vanilla extract 2g
Lemon Zest (Depends on your preference)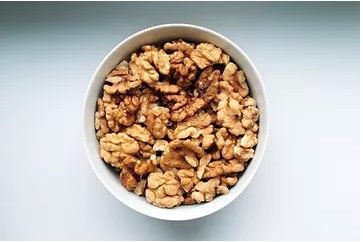 Instructions:
Crust
1. Blend all ingredients in a food processor and pulse until everything begins to stick together. The crust should hold together when you pinch it in between your fingers.
2. Lightly grease 18 cm spring-loaded mold. Add the crust mixture to the mold and press it firmly down. Put it in the freezer to firm up while you make the filling.
Filling
1. Blend all the filling ingredients in a food processor on high until smooth. If it doesn't come together, add a little bit more coconut milk.
2. Pour the cream on top of the crust layer. Cover the cheesecake with a piece of plastic wrap and freeze it for 5-6 hours or overnight.
3. Serve it frozen or let it thaw at room temperature for 10-15 minutes before serving.