Ingredients:
3 x natural tofu
1 x larger red pepper
Fresh basil about 15 leaves
100 g of green beans
Ginger – one slice – cut into small pieces
1 x Lime
1 x Chilly pepper
Agave syrup
Dark soy sauce
Nutritional yeast
Salt and pepper
300 g of jasmine rice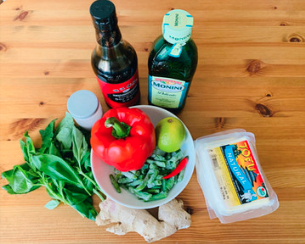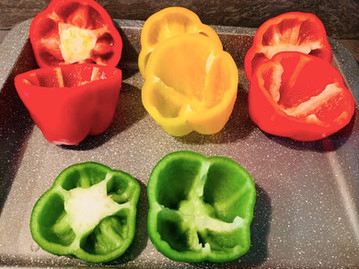 Intructions:
1. Cook the jasmine rice, meanwhile mash the tofu into smaller pieces and add to the pan, which is already prepared with the oil, and sauté until the tofu is dry.
2. Add the other vegetables which cut into small pieces, then add 5 or 6 tablespoons of soy sauce, 1.5 tablespoons of syrup, sauté together, add 2 teaspoons of nutritional yeast. some Salt and pepper.
3. Turn off the cooker.
4. In the end, add chopped basil and press out the lime juice.
5. Serve with rice and lime.