AROMATIC TOM KHA SOUP NOODLE BOWL
Pure diet | Tasty Vegan recipe
Total time: 40-50 minutes
3 stalks of lemongrass – cut into 3 inch sticks,
2 roma tomatoes, cut into wedges
1/2 Lao Gan Ma chili sauce
60g coconut milk, more for creamy version
450g firm tofu, lightly pan fried & seasoned with little salt
250g Brwon mushrooms (Saute)
Salt and soy sauce to taste
Noodles of your choice, please cook noodles in a separate pot
1. Use the back of the knife, pound lemongrass few times to release flavor. In a heated non-stick pan with 2 teaspoons of oil, sauté lemongrass, lime leaves, galangal until fragrant.
2. Stir tomatoes, thai chili, 1/2 Lao Gan Ma chili sauce and water. Let simmer & slowly add lime juice, season accordingly (More lime juice for more sourness).Season with salt and soy sauce. If you like a bit of sweetness, add some maple syrup. Stir in coconut milk & turn off heat.
3. Place noodles, tofu, mushrooms & blanched bok choy in a bowl, ladle soup over & add a little chili oil, more lime leaves when serve.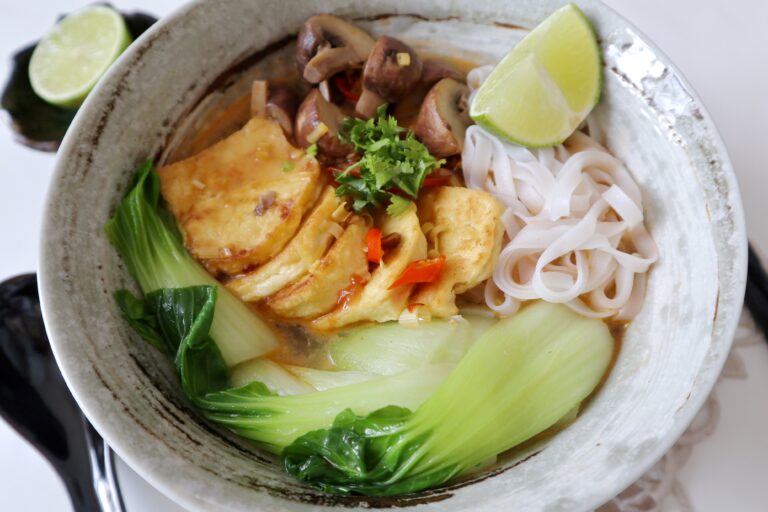 Pure diet | Tasty vegan recipe | eco-friendly