PURE DIET RESTAURANT: MIST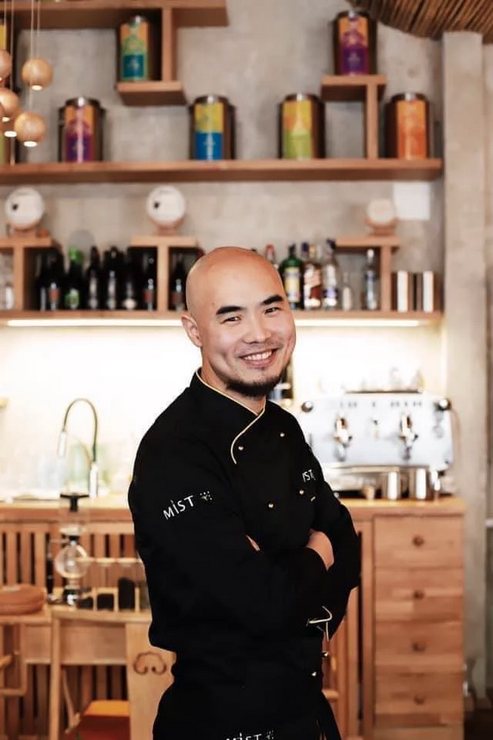 Mist: One of the Most Highly Recommended Pure Vegan Restaurants in Prague
"The place has an unforgettable atmosphere."
"The environment is very calm and relaxing, and the food authentic and freshly made."
"I don't remember the last time I spent three hours at a restaurant. It was so soothing to be there."
Such are the comments of visitors from Happy Cow, an app that reviews vegan restaurants, offering guides to healthy vegetarian food, natural food stores, nearby vegan-friendly options, recipes, and travel.
The root for the pursuit of material possession grew from the values that the society connotes: fame, wealth, power. However, people have started to realize that chase for material possession have costed them their health, relationships, and even their lives.
Less is more. Many have said that when they started the minimalist lifestyle, they were able to create rooms for meaningful things; the attachment towards material made them feel freer, and the fear of losing had reduced as they possessed less items.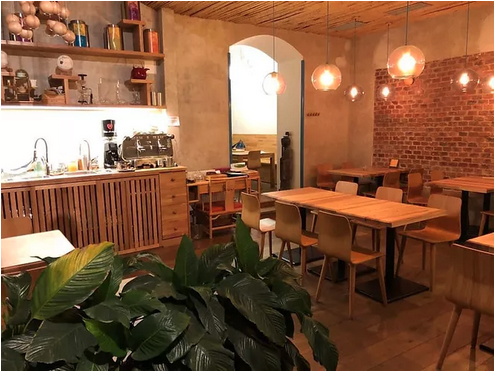 Mist is a pure diet restaurant serving traditional Chinese Gongfu tea and vegan food free of both alcohol and the five pungent spices (onion/spring onion, garlic, chives, shallots, and asafetida). All dishes are prepared with seasonal, organic ingredients. Many customers have praised Mist's delicious food, along with the owner's friendliness. Mist has a decidedly Asian-themed interior, with bamboo ceilings, Buddha statues, and Chinese tea sets.
Prior to opening his own kitchen, Ben, the owner, worked in (Michelin-starred) Chinese, Japanese and French restaurants. This varied background helped him create different types of tasty food, improving his customer's dining experience. After being inspired by close friends, Ben changed Mist into a pure diet restaurant in the spring of 2019.
During our interview, Ben related Confucius' famous aphorism: Do not do to others as you would not want done to you. "I couldn't imagine how much animals suffered while being killed," he continued, "so changed to the pure diet. This affected my restaurant in turn. After the change, my mind became clearer, and my senses were amplified, which made tasting more subtle flavors possible. Since then, Mist's energy has become both pure and calm. The plants are growing very well, and the orchids are constantly blooming. I want to provide a complete dining experience for my customers, including exquisite, healthy food, finely decorated dishes, a peaceful atmosphere, warm customer service, and an Asian cultural impact. Upon entering, many customers can feel that the restaurant is somehow different."

While dining there, I've often noticed Ben joyfully explaining to customers why he doesn't season food with onions and garlic, along with the story of both the restaurant and his life before the diet change.
In the beginning, after the switch to an exclusively pure vegan menu, he lost some of his meat-eating 'regulars.' But as time has gone by, Ben says he's been gaining new customers: vegetarians, vegans, and those who want to try healthier, plant-based options. Benny (the famous Czech singer) often stops in for a meal, promoting Mist on his Instagram page. Customers allergic to onions and garlic have found that Ben's cuisine more than suits their dietary needs.
During the pandemic, some have started to reflect more deeply on their lifestyle, eating, and drinking habits. Ben has truly been a pioneer, running a pure diet restaurant with such a pleasant, creative environment for people to enjoy.
As the saying goes, constant drops of water can wear away stone. This isn't due to strength, but persistence. We hope that Ben can remain persistent in his current endeavors and that more people will discover Mist—a place full of stories and care towards our quality of life.
Facebook: https://www.facebook.com/Mistinprague
Instagram: mistprague
Opening hours: Mon – Sat 11:00-14:30 / 17:00-20:00
Contact: 773198666 Address: Korunní 88, Praha 2, Vinohrady
Thank you for reading, more information about pure diet can be found on our blog.
Purelife Praha