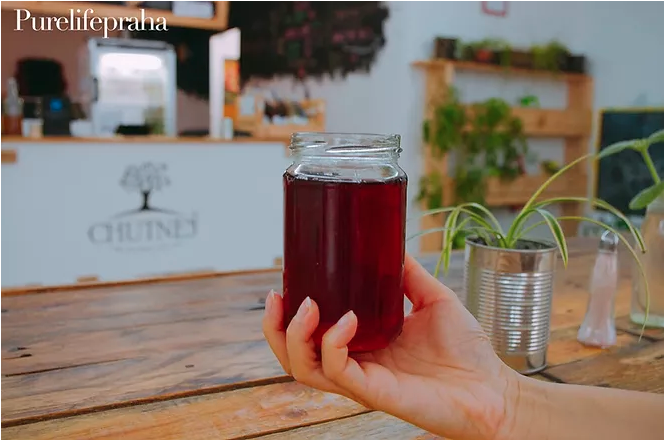 Vegan restaurant | Chutnej
"We're a group of boys who were missing the option of having the ability to eat quick, quality, and – crucially – attractive food.
Our ideology with Chutnej is to transform street food to special food. We believe that a diet which is beneficial for the body doesn't need to be boring or stereotypical. We prepare our food with respect for the earth and the culinary arts.
​We believe that when we eat well we live well." – Chutnej team

Chutnej is a vegan restaurant specialized in making vegan pizza and burgers on the street Voroněžská 564/19, in Praha 10-Vinohrady. Vinohrady is a vegan-friendly district, where there are more than ten pure vegetarian or vegan restaurants: Londýnská 73, Loving Hut, Forrest, BistRaw, Moment, Plevel, Vegg-Go etc.
Chutnej is quite spacious with few vital plants inside and the restaurant offers delivery service. There are 7 types of burgers with medium price 160kč and 8 kinds of 32cm pizza (about 170kč per one). Margerita, olive and Hawaii pizza are pure vegan, without onions, garlic and other pungent spices. The restaurant sells vegan cashew cheese, vegan desserts as well. The stuff of the restaurant is friendly and the service is quick.
We had an interview with one of the owners of Chutnej, thanks for his availability. He is on a plant-based diet for 5 years. In the beginning, he changed his diet due to the health issue, since then he has been changing his lifestyle as well, such as doing more sport. With his business partner, they opened Chutnej 3 years ago, because they saw that in Prague, there were limited choices for vegan pizza or burgers and they wanted to integrate it. Before formal opening of Chutnej, they held few pre-opening events in the restaurant. They experienced a difficult time last winter because there were not many customers visiting Chutnej, but after that, more people started to know them and visit the restaurant. Chutnej team believes that the reputation of the restaurant is very important, Chutnej gets known by more people because some people ate there and spoke highly of it.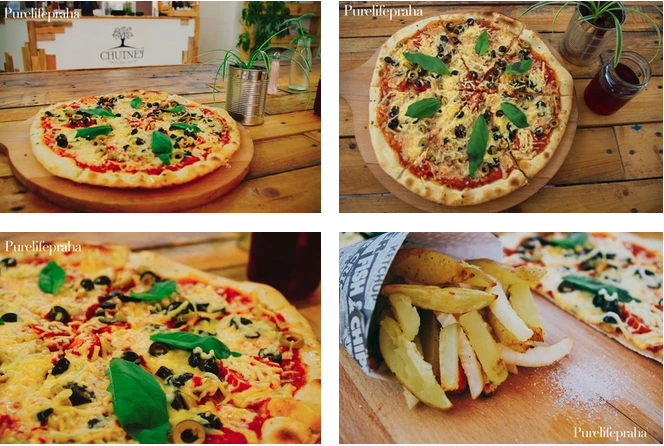 We visited Chutnej last week and ordered one olive pizza (149kč), which was big, potato chips and lemonade. I was living in Italy for more than 7 years, I think Chutnej's pizza is very close to the original taste. The dough of pizza is thin and well baked; vegan cheese on the top of the pizza is melt quite well and it is a good combination of tomatoes, olive and vegan cheese. The pizza was fulfilling after I ate it, I was not hungry until evening.
Chutnej team said that they are thinking to add more vegan food choices to their menu in the future. The experience of Chutnej reminds me that in the human history many truths were doubted and refused to be accepted in the beginning, usually after 100 years, they turned out to be scientifically confirmed true and eventually accepted by people. Nicolaus Copernicus was condemned and burned at the stake in 1600 because he found out that Earth was not the centre of the universe. Abraham Lincoln got shot because he advocated for the extinction of slavery. There are so many cases like this. Isn't it like what we are experiencing now? A plant-based diet is not fully accepted around the world, however, time will tell.
Franz Kafka once said,
Thank you for your reading!