Portion: 2
Preparation time: 10 minutes
Baking time: 10-15 minutes
Ingredients:
1 Vegan wheat tortilla
1 Banana
Peanut butter
Instructions:
1. Spread the tortilla with half peanut butter and half lotus spread.
2. Choose a raw banana, put on the side of the tortilla, start to roll.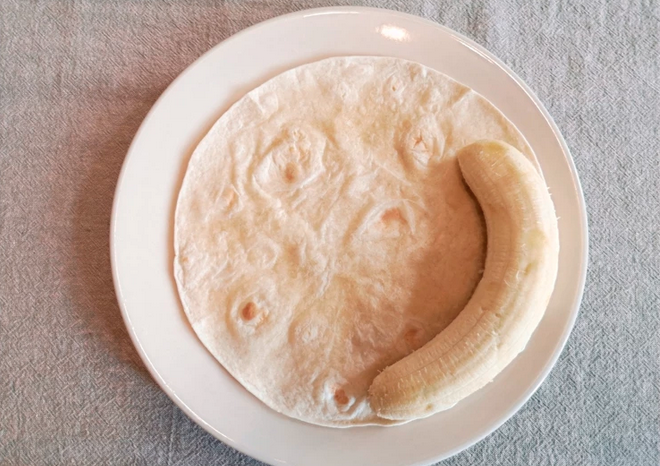 3. Roll as tightly as you can, and wrap the tortilla around a banana.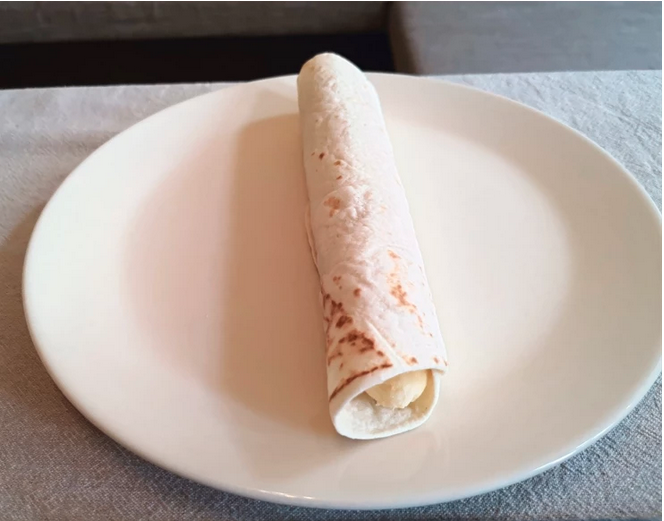 4. Cut about 2 cm thick pieces and place on a baking tray spread with oil paper.

5. Preheat the oven 200 degrees and bake for 10-15 minutes (Please adjust the temperature and time automatically according to your oven)