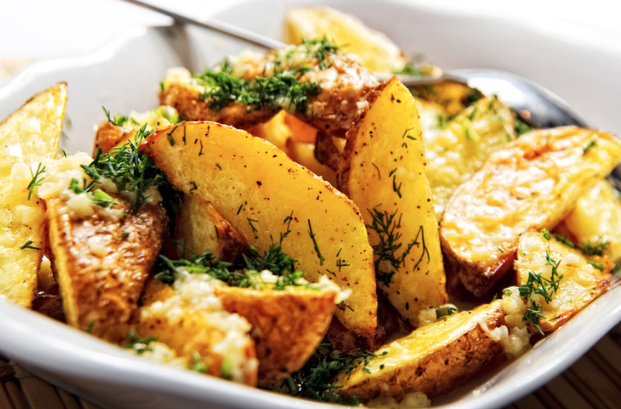 Portion: 4
Preparing time: max. 15 min
Baking time: about 1 hour
Total time: 1,15 hour
Ingredients:
850g potatoes
5 pieces of asparagus
250g mushrooms
1 pack of smoked tempeh 190g
For bechamel we need:
4 spoons Sunflower oil
3 spoons Flour
200ml Soy cream and 2 spoons soy milk
1 teaspoon of nutritional yeast
1 teaspoon ground pepper
Salt, pepper, black salt, basil, summer savory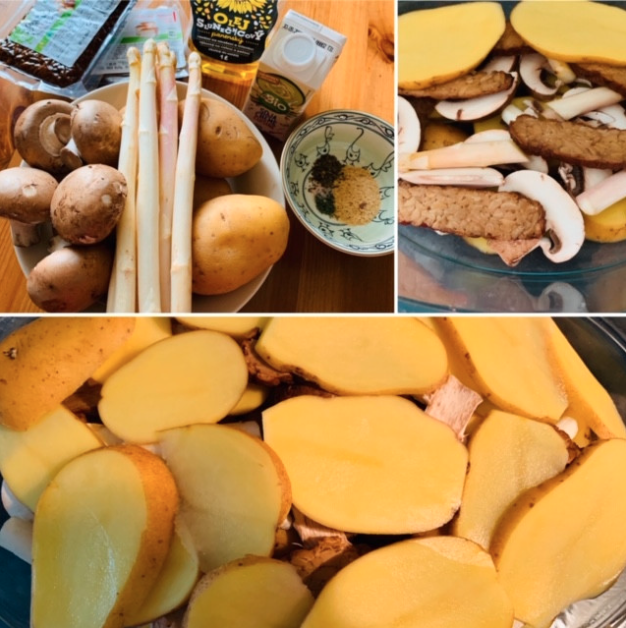 Intructions:
Bechamel
Pour a little oil into a small saucepan and heat over with the smallest flame.
Add some flour (add as needed), then add cream and milk while stirring.
Only when Bechamel is thicker, season it with ground paprika, nutritional yeast, pepper, salt, black salt.
Preheat the oven to 180 degree.
Meanwhile cut potatoes, mushrooms, tempeh into slices. Chop asparagus into 1/4-inch pieces.
Put potatoes, mushrooms, tempeh, asparagus as the first layer in a baking pan and spread on the top with bechamel. Then continue with the second and third layers until you finish with potatoes.
Put it into oven and bake it for about 1 hour.