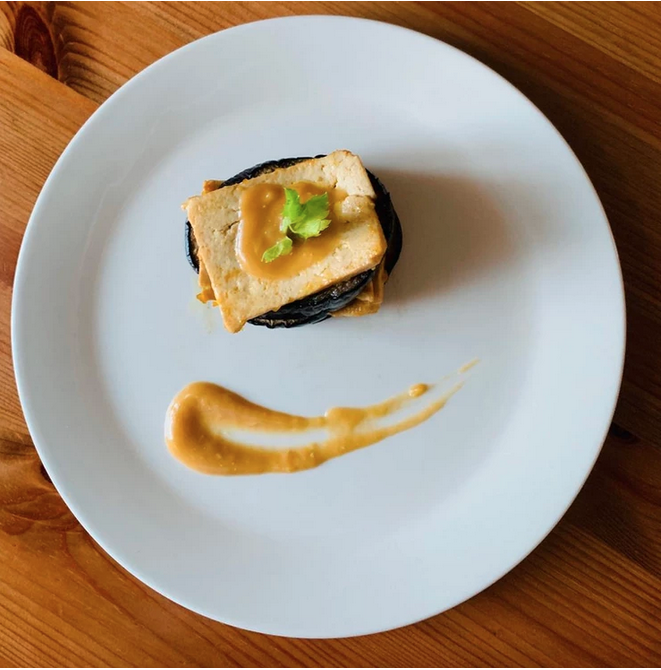 Ingredients:
125 g natural tofu
1 Eggplant
2 Oranges
3 Tablespoons soy sauce
Extra virgin olive oil
A pinch of salt
20 g cornstarch
2 Teaspoons of red paprika powder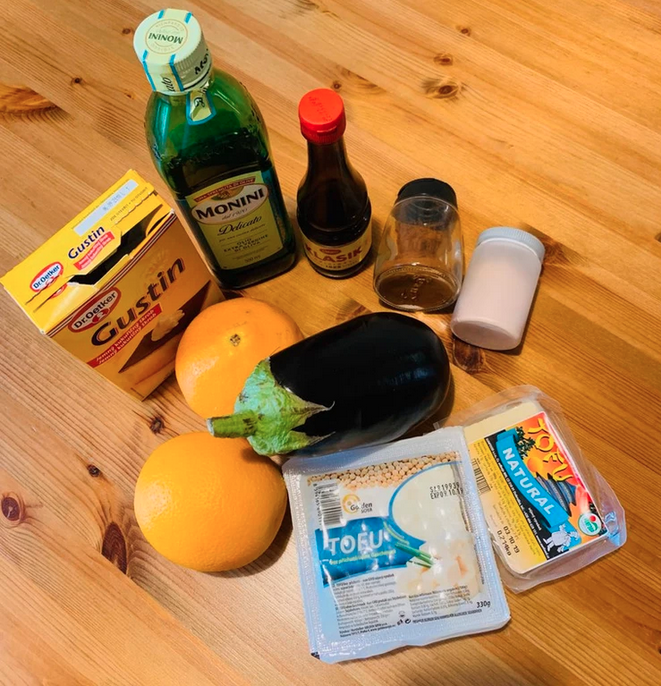 Instructions:
Step one: Eggplant
First, prepare the marinated sauce for the eggplant: put the soy sauce and extra virgin olive oil in a small bowl and stir them with a spoon. Cut the eggplant into round slices about 2 cm thick and put the cut slices into the marinated sauce. Then place each slice on the baking grill covered with baking paper. Coat the surface of each slice with the marinating sauce on both sides and bake them at 180°C for about 15 minutes.
Step two: Tofu
Prepare the sauce: mix extra virgin olive oil, juice from the two oranges, red paprika powder and corn-starch. Slice the tofu into 2 cm slices and marinate it in the sauce for about 30 minutes.
Preheat the pan with olive oil and then sauté the marinated tofu on both sides until lightly brown.
Then boil the rest of sauce while stirring until the sauce is thick.
Prepare a plate and put one slice of eggplant, then one slice of tofu on top of that, one slice eggplant again and tofu again. Garnish with the sauce from step two and a basil leaf.