PURE VEGAN ITALIAN LASAGNA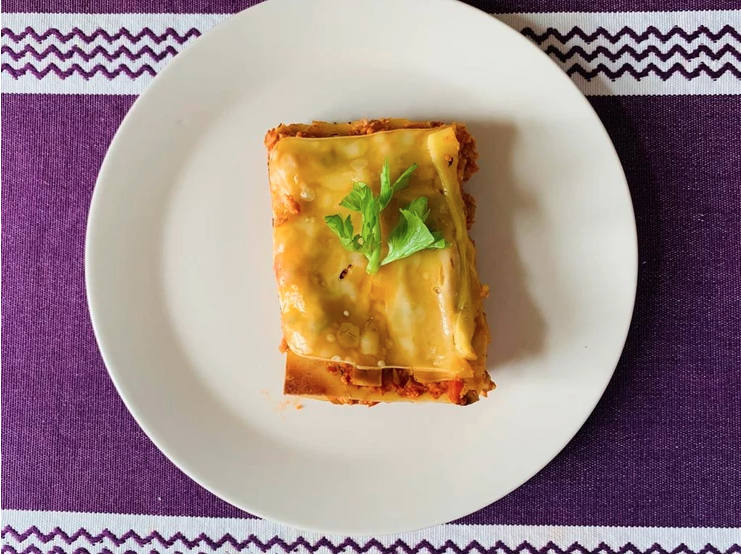 Ingredients:
Sauce
100g granulated soy meat
220g mushrooms
100g celery sticks
250g tomatoes
180g vegan cheese
400g pure tomato sauce
250g semolina lasagne sheets
Dried basil, calamint, pepper, salt, oat cream, olive oil, nutritional yeast, apple vinegar, light soy sauce, plant-based syrup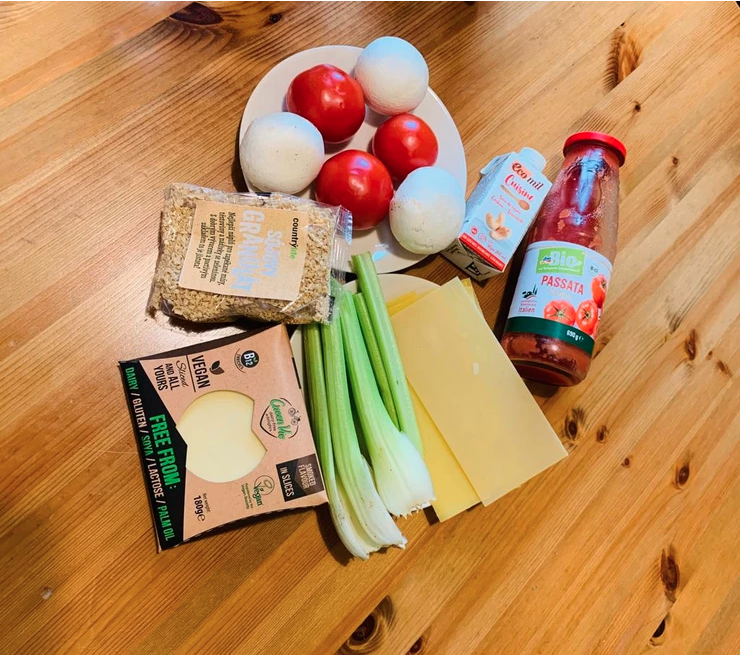 Soy meat marinade
1 teaspoon of nutritional yeast
1 teaspoon basil
1/2 teaspoon pepper
3 teaspoons soy sauce
A pinch of salt
Put all the ingredients into granulated soy meat and let it be marinated for 15 minutes
Instructions: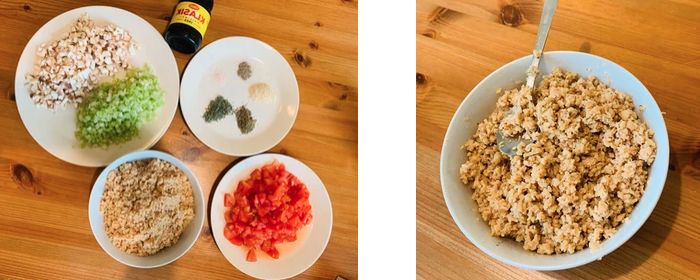 Instructions:
Sauce
1. Preheat 2 tablespoons of olive oil in a pan and add the diced celery and sauté it, then add the chopped mushrooms after one minute.
2. Then add 1 tablespoon nutritional yeast, 1 teaspoon of calamint, marinated soy meat, after a minute add diced tomatoes and tomato sauce, then 2 tablespoons of apple vinegar, 2 tablespoons nutritional yeast, 2 tablespoons dried basil, we can add diced cheese and plant-based syrup.
3. Cook all together for about 5-10 minutes.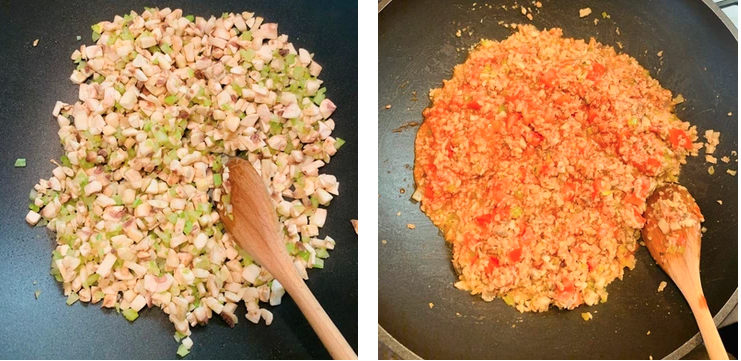 4. Soak the lasagne sheets in hot water for 10 seconds. Prepare the mould for lasagne.
5. Grease the mould with olive oil and put in the first layer of sheets into the mould, add a layer of sauce and slices of cheese or oat cream or olive oil.
6. Then put on another layer of lasagne, a layer of sauce, then cheese.
7. Continue it for a total of 4 layers of sheets and finish it with a layer of sauce, pour a bit of oat cream on the top and add cheese slices.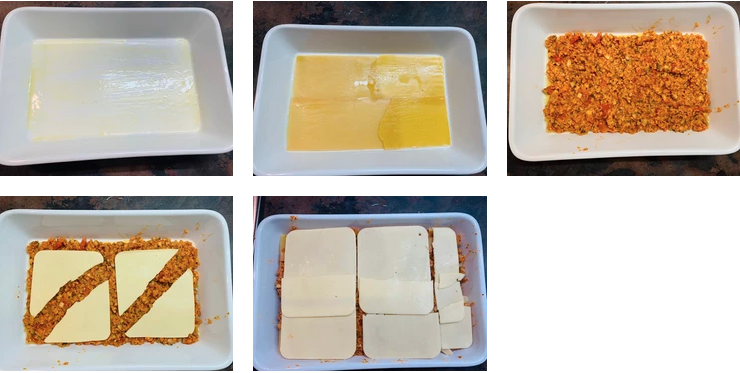 8. Grease with oil and put in the oven for 30-40 minutes at 180°C.