PURE VEGAN MAC & CHEESE PASTA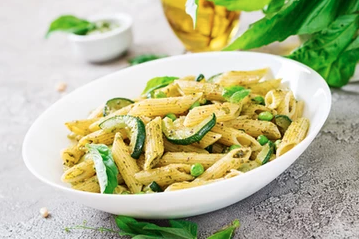 Portion: 4
Preparation time: 10 minutes
Cooking time: 45 minutes including baking
Ingredients:
320g semolina Cavatappi pasta (Or Macaroni pasta)
3 large potatoes
1 carrot
80g cashew nuts (soaked in hot water for 10 minutes)
50g plant-based butter
3 tablespoons nutritional yeast
1 and a half lemon
1 teaspoon paprika powder
90g Vegan cheese
Salt, pepper, calamint
350g water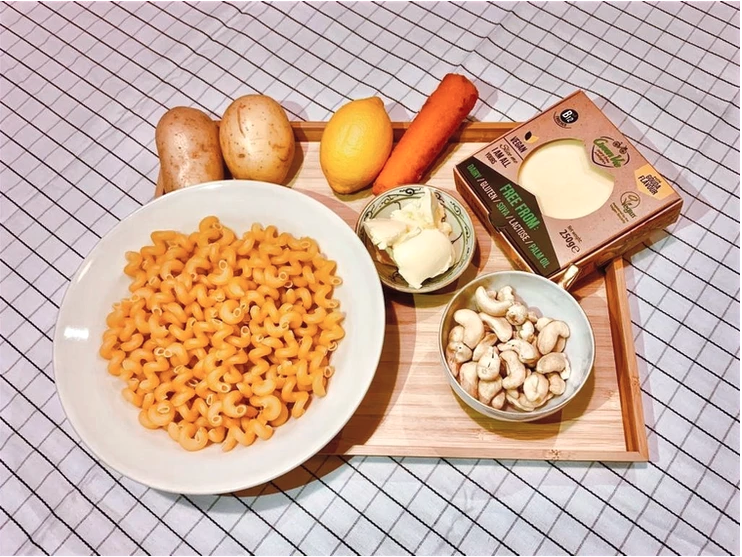 1. Cook the pasta according to the instructions on the package.
2. Melt and heat the butter in a pan.
3. Dice potatoes and carrot and put them in the preheated pan. Sauté them for a while, then add around 350g water, one teaspoon salt, a pinch of calamint, a tablespoon of nutritional yeast and let it simmer covered with a lid.


4. When potatoes and carrots are soft, add 2 tablespoons of nutritional yeast, a pinch of calamint, 1 teaspoon of paprika powder, a pinch of salt, soaked cashews, lemon juice from the lemons and water, then blend everything until smooth.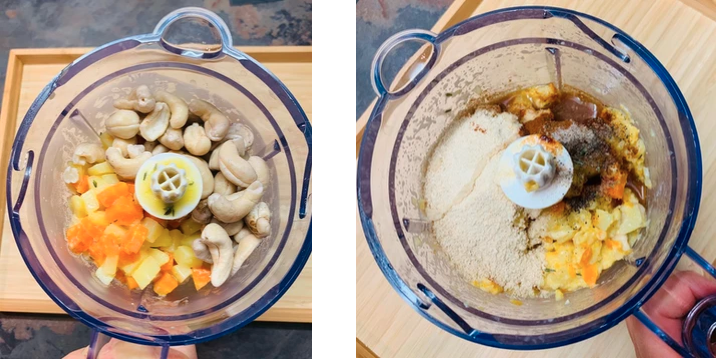 5. When it's smooth, mix it with the cooked pasta and it will be ready to serve.
6. If you want, you can also bake it. Cover the pasta with vegan cheese and bake it for about 15 minutes on 180°C.