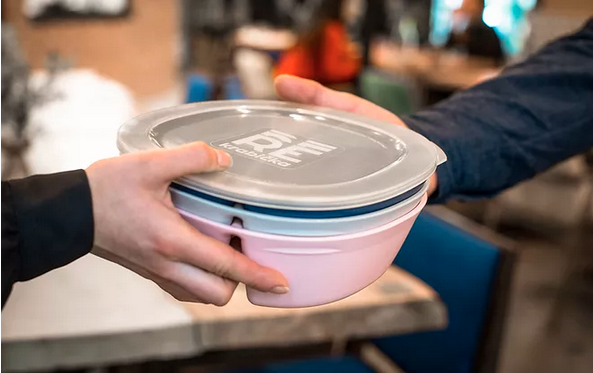 Eco-friendly product | Rekrabička
REkrabička, the pioneer of Czech reusable takeaway boxes
Before Prague went into lockdown, we visited a pure vegan restaurant called Mist, where we first came to know about REkrabička products. They have a great idea: without using disposable boxes, we can order take away in a reusable container, which can then be returned to the restaurant. ŘEkrabička cooperates with restaurants, bistros, and cafes. We were glad to see a Czech brand trying to reduce waste and promote a more eco-friendly lifestyle, which is the reason we're selling REkrabička boxes in our Eshop. Recently, we interviewed the founder, Ondřej, and would like to share more about REkrabička with our readers.
"Pack your takeaway meal in ecological, reusable and returnable REkrabička," reads the company's online slogan. We don't need to produce waste or feel guilty when ordering out, because REkrabička is the solution.
REkrabička is locally produced and designed. A few years back, while working for an IT company, Ondřej noticed that colleagues often ordered out, having their meals delivered to the office. The resulting waste occupied all the garbage bins, which started him thinking: was there a solution, or possibly a replacement? It was then that the REkrabička project was born. He and his colleagues also write blogs about sustainability, reminding people that we need to be aware of the negative consequences of our material-oriented lifestyle.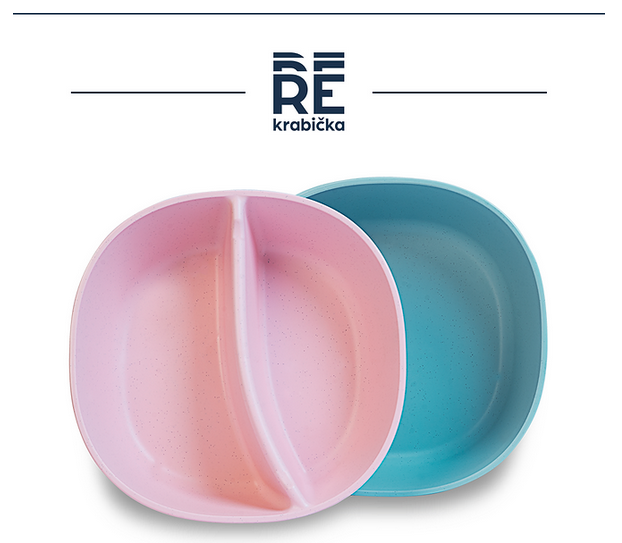 Eco-friendly product | Rekrabička
REkrabička currently has two boxes available, with another in development. Since the reusable takeaway-box is a new concept in consumption, the challenges of improving product quality while providing customers with a positive user experience are constant. According to Ondřej, they've cooperated with 121 restaurants so far. We were curious: how accepting are people of Řekrabička's boxes? Ondřej mentioned a critical point for sustainable products: the importance of making it convenient for people to go eco-friendly, in terms of lifestyle. 'Eco-friendly' should be both convenient to use and easy to approach. If so, people may be willing to give it a try. REkrabička boxes are distributed in different locations within the Czech Republic. They're also looking forward to introducing their products to corporations and countries abroad in the near future. REkrabička envisions producing reusable coffee cups as early as next year, along with food and beverages in non-disposal packaging. "These days," says Ondřej, people typically use plastic bags or bottles when going to the supermarket. We want to make it different and influence our society's future. What we're doing is only a tiny part of the whole picture or plan. But if each one of us is willing to try and change, then more and more people (and their companies) will join in."

Lao-tzu once wrote that "A journey of a thousand miles begins with a single step." With REkrabicka's boxes changing our consumption habits, we can create a better future. Would you like to join us, as well?
Thank you for reading!
Purelife Praha