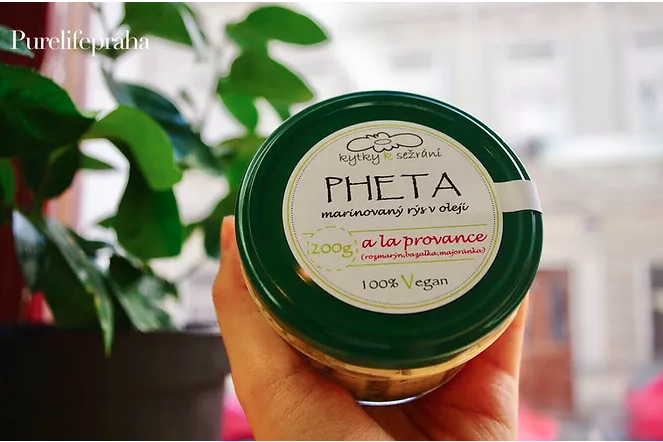 Vegan product | Vegan cheese brand
In Europe, often when people choose a plant-based diet, they may find themselves missing cheese. Therefore, they are looking for substitutes for it. Here comes the "vegan"cheese. But most people will doubt if it is possible to make the vegan version? Or will it be tasty without milk? Nowadays there are two common types of vegan cheese—soy-based and nuts/seeds-based. Traditional milk-based cheese is made with milk, rennet and salt. Soy is one of the most used ingredients for any plant-based products. The soy-based cheese usually contains soy protein, various vegetable oils, gums and other ingredients. Notably, some soy-based cheese contains casein, a milk protein, so it will not be an option for vegans.
Nuts/seeds-based cheese can be easily made at home. Most common nuts are used to make the "Cheese" are cashew, almond, pine nuts, macadamia, sunflower seeds. Usually, nuts and seeds will be soaked, blended and fermented with the same types of bacteria, which is used to make traditional dairy cheese. Then salt, nutritional yeast, herbs can be added to enhance the of the cheese.

There is another type of vegan cheese seen on the market is coconut-based cheese. Besides, coconut milk, cream and oil, other ingredients such as carrageenan, agar-agar, tapioca, and potato/corn starch are used in making the coconut-based cheese. Sometimes flours such as tapioca, arrowroot or all-purpose flour, or vegetables are used in making the vegan cheese.

Kytky k sežrání is a nut-based vegan cheese founded by Ondřej 5 years ago. He has been on the plant-based diet for 16 years. Since he has been a chef, therefore he did not find any difficulties in looking for or cooking vegan food. He was born in Czechia but he stayed for 10 years in Canada, working and travelling around. Because of many years of cooking experience as a vegan chef, he started to make the vegan cheese by himself and the business in Prague, which brings him back to Czechia again.
In the beginning, he made the vegan cheese with the almond, but now he is using the cashew and there are more kinds of flavour, such as seasoned cheese with chilli and paprika, the smoked cheese, the marinated cheese in olive oil etc. Ondřej is cooperating with Barbara, who is responsible for advertising the brand. The cheese of Kytky k sežrání can be preserved in the freezer for 4 months and in the fridge for 5 days.

Besides selling the vegan cheese, Ondřej every week will visit the coffee shop, Na půl cesty, to help people there as a volunteer. Ondřej believes that being vegan does not mean that one should convince others to become a vegan as well but to show them with a peaceful and friendly attitude how important and beneficial the plant-based diet is.

You can find Kytky k sežrání's cheese in the following places in Prague:
World vegan (Praha1)

Forrest bistro (Praha 2)

Kafe na schodech (Praha 3)

Vegan Land v ulici Budějovická (Praha 4)

Pinia Radotín (Praha 5)

Marama Dejvická (Praha 6)

Vegan Land Vysočanská (Praha 9)

Chutnej Vegan Fast Food (Praha 10)

Feel Food Korunní (Praha 10)
There is a Chinese saying:
If the slaughterhouses had glass walls, maybe people could not bear to eat meat anymore. We hope that there are more people who can speak for the animals, who are not able to speak the languages of human beings.
Thanks for your reading!
Source: