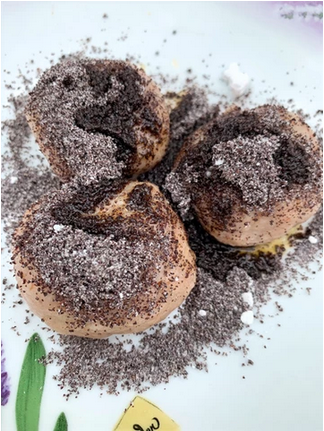 Recipe for about 20 dumplings
Preparation time: 20 minutes + 25 minutes filling dumplings
Cooking time: 5 minutes dough + 10 minutes dumplings
Total time: 60 minutes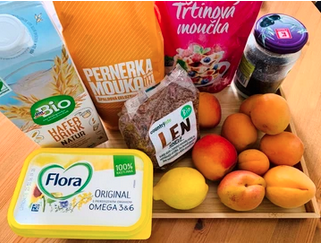 Ingredients:
Min. 5 larger apricots
160 g spelled wholemeal flour
30 g vegan butter
150 ml of water
150 ml of vegan milk
Pinch of salt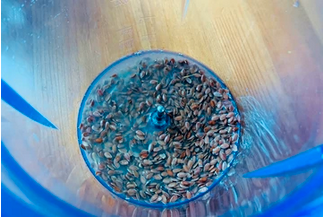 Poppy
Cane ground sugar
Vegan butter heated
You can use other fruits and even vegan curd for sprinkling.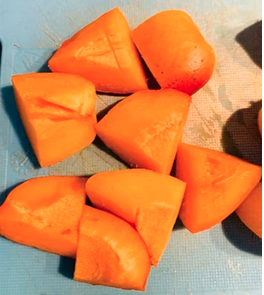 Instructions:
1. Cut the apricots into halves, then into quarters and quarters into halves.
2. We measure the flour.
3. Heat the butter in a casserole and add a pinch of salt and milk with water and bring to a boil. Then gradually add the flour and prepare the substance while stirring constantly.
4. If the substance does not adhere to the casserole, pour it back into the bowl and let it cool down.
5. In the meantime, we mix a thoroughly swollen mixture of seeds.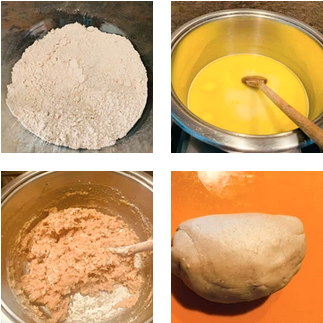 6. And then we work into the dough. Sprinkle the roll with flour and make a dough.
7. When the dough is ready, cut it into 3 parts and then cut out a part and make a smaller pancake out of it and insert two halves of apricots and combine the dough into a dumpling.
8. Gradually we will create about 20 dumplings.
9. Put dumplings in boiling water and cook until they float. At least 6-8 minutes, depending on the hardness of the apricots and longer.
10. Serve with ground poppy seeds, sugar and warmed butter.