VEGAN lEMON-rASPBERRY pOUND cAKE
Preparation time: 15 minutes
Baking time: 45 minutes
Total time: 60 minutes
Heat the oven to 180 degrees
Ingredients:
360g spelt plain flour
7.2g baking powder
2.4 teaspoon baking soda
1.2g teaspoon salt
60g sunflower or coconut oil
240g oat or almond milk
45g agave syrup
50g cane ground sugar
90g lemon juice
125 g raspberries
You can add ground nuts. Or use other fruits instead of raspberries – like blueberries.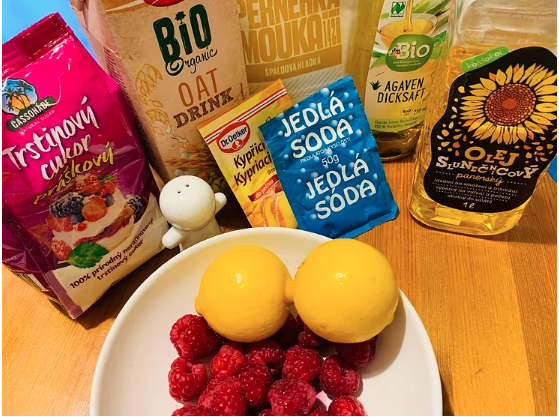 Instructions:
Mix all the dry ingredients in a bowl.
Add wet ingredients to the previous bowl.
Put it in the oven and bake at 180 degree for 45 minutes
4. Preheat oven to 180°C and bake cookies for 10-12 minutes until golden.