PUMPKIN GNOCCHI WITH SPINACH & MUSHROOMS-GLUTEN FREE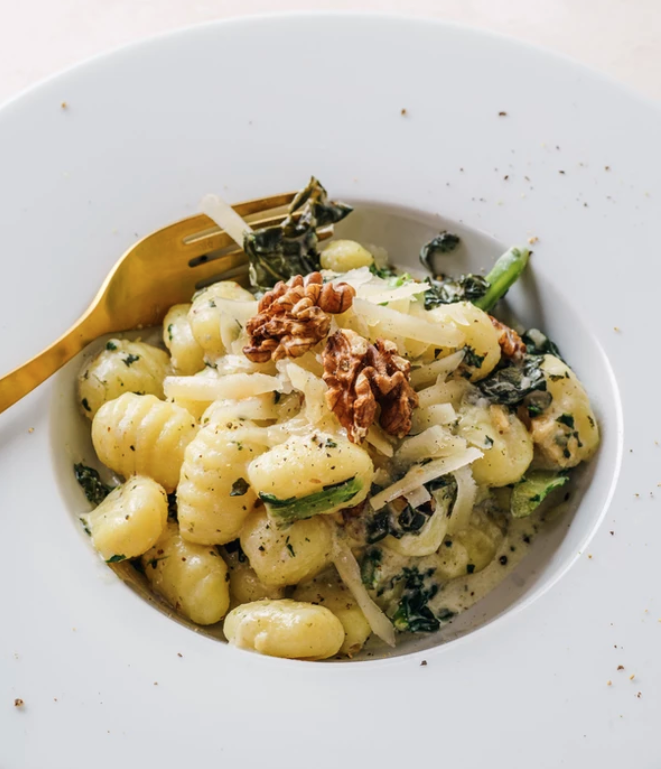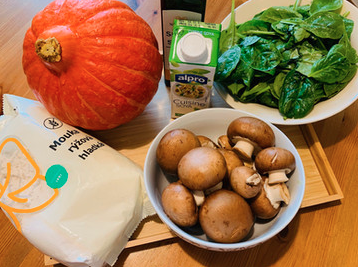 Intructions:
1. Wash the hokkaido pumpkin carefully and strip the seeds. Then cut the pumpkin into smaller pieces and add salt, pepper and olive oil. Bake it in a preheated oven (190 degrees) until completely soft – about 20-30 minutes, depending on the size of the sliced pieces.

2. Cooled baked pumpkin (place 1 small cup on the sauce), mix the rest until smooth and, if necessary, sieve through a fine sieve. We should have 1 and 1/2 large cup of pumpkin puree.

3. Bring water to a boil in a larger pot and salt it.
4. Mix the prepared pumpkin puree with flour and starch and season with salt and pepper.
5. From  well-prepared mixture, we form gnocchi, which we then boil in boiling water for about 10 minutes (at least after the gnocchi has washed to the surface).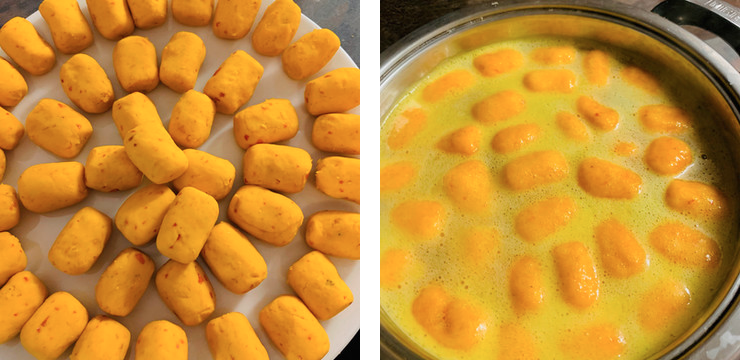 Sauce
1. First, fry the washed and sliced mushrooms in a pan until the water evaporates.
2. Add oil, chopped roasted pumpkin, soy sauce, salt and pepper, fry for a while, add spinach and finally soy cream, a tablespoon of nutrition yeast and salt, pepper and herbs to taste, cook briefly.

Cooked gnocchi served with the sauce.