PURE VEGAN CHOCOLATE CAKE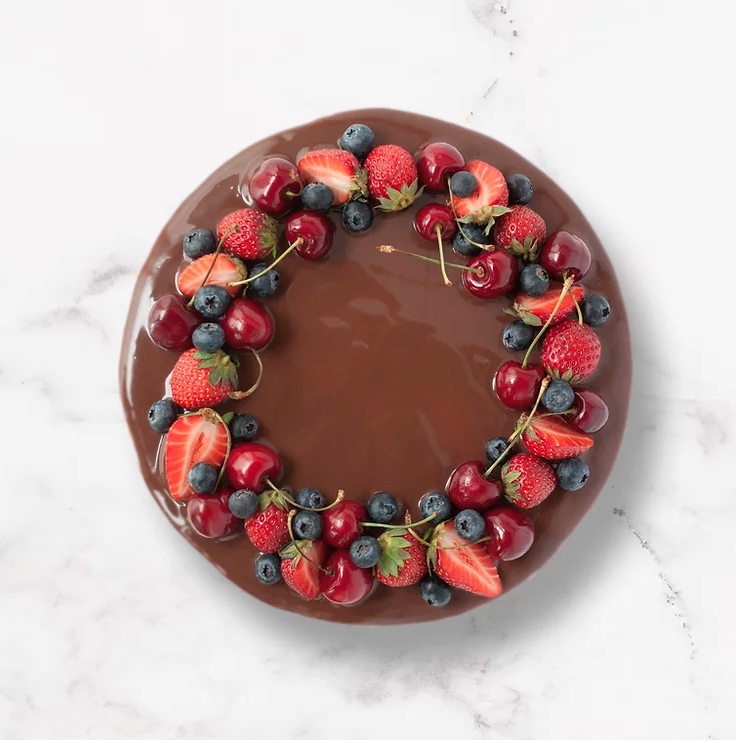 Ingredients:
Baking mould 22-25 cm
dough
300 ml vegan milk
1 tbsp lemon juice
150g vegan margarine/ butter
3 tbsp agave syrup
1 tsp instant coffee
275g plain flour / Spelt flour
175g sugar / cane sugar powder
4 tbsp cacao powder unsweetened
3 tsp baking powder
1 tsp baking soda

chocolate frosting
75g Vegan margarine/ butter
100g cane powder sugar
4 tbsp cacao powder
2 tbsp water
Strawberries or other fruits on the top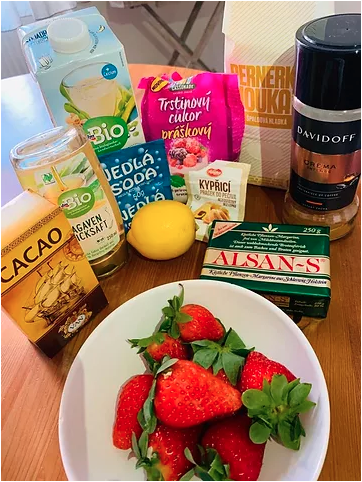 Instructions:
1.Preheat the oven to 180 degrees Celsius.
2. Add the lemon juice into the milk and mix it together.
3. In a pan melt the margarine, syrup, coffee together. Set aside and cool it slightly.
4. Sieve the flour, cacao, sugar, baking powder, soda into a large mixing bowl and mix them together.
5. Pour the milk and melted margarine mixture over the flour mixture and stir well until it becomes a smooth batter.
6. Put the batter into a baking pan and bake it for minimum 35 min.
7. Let the cake cool down.
8. Stir melted margarine, cacao, sugar, water until smooth.
9. When the cake is cold add on the top chocolate frosting and strawberries/ fruits. Put in the fridge until the icing hardens.