VEGETABLE CREAM SAUCE WITH MASHED POTATOES AND CELERY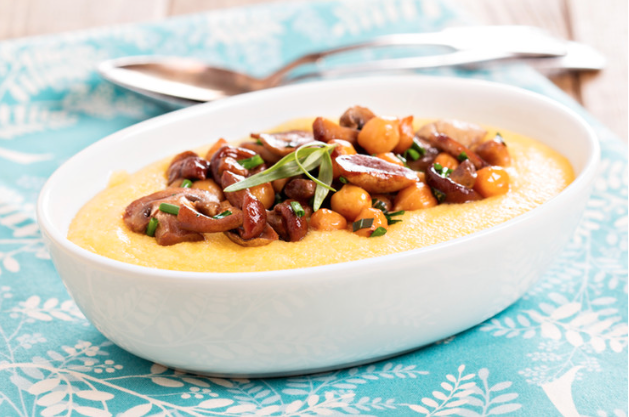 Portion: 4
Time of preparation; 20 min.
Cooking time; 40 min.
Total time; 60 min.
Ingredients:
750 g Potato
1/4 Celery
20g Vegan butter
30g Vegan milk
1 Teaspoon of salt
Sauce
1/4 Celery
2 Carrots
2 sweet potatoes
250 g Champion mushroom
50g Golden Noodle Mushrooms
50g Shiitake mushrooms – soaked overnight
100g Spinach
1 packed Tofu natural (250g)
250g Oat cream
Soya sauce light and dark
Nutritional yeast
Basil, salt, pepper, black salt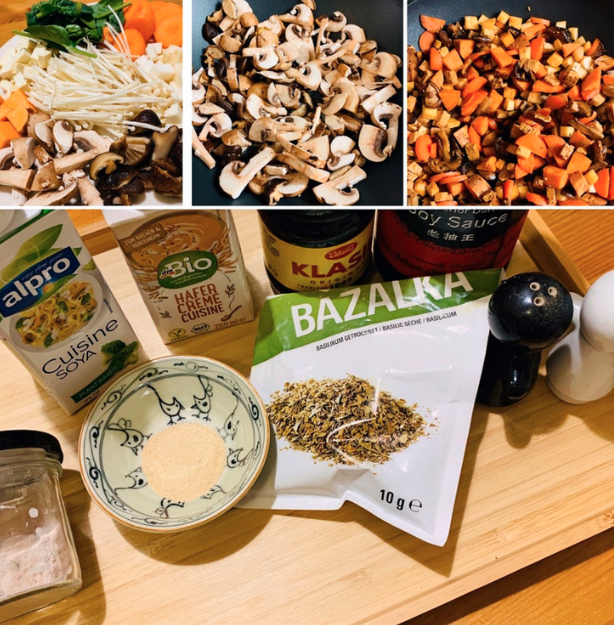 Intructions:
Process for preparing the mashed potatoes and celery
1. Peel the potatoes, celery and cut into cubes, put all in salted water and cook.
2. When the potatoes and celery are soft, pour out water and mash them. Add butter and warm milk and blend it into porridge.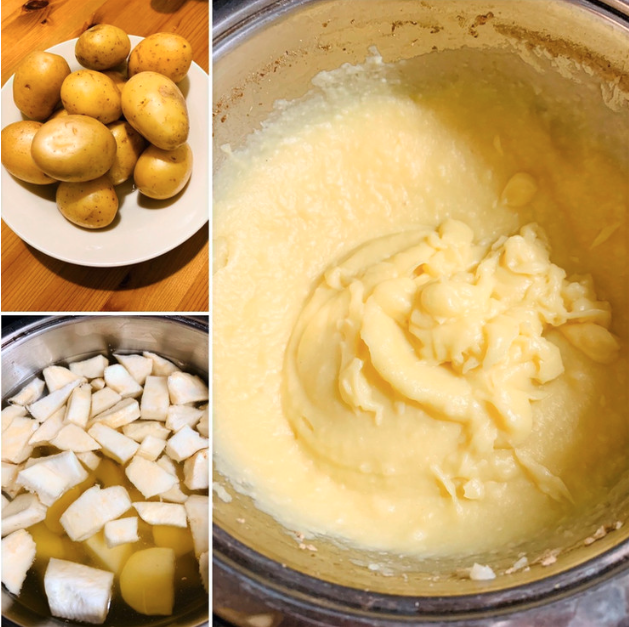 Process for preparing the vegetable sauce
1. Peel the celery, then cut it into cubes together with sweet potatoes, carrots and tofu.
2. Cut the mushrooms into slices and quarters. Cut the golden mushrooms and shiitake in half.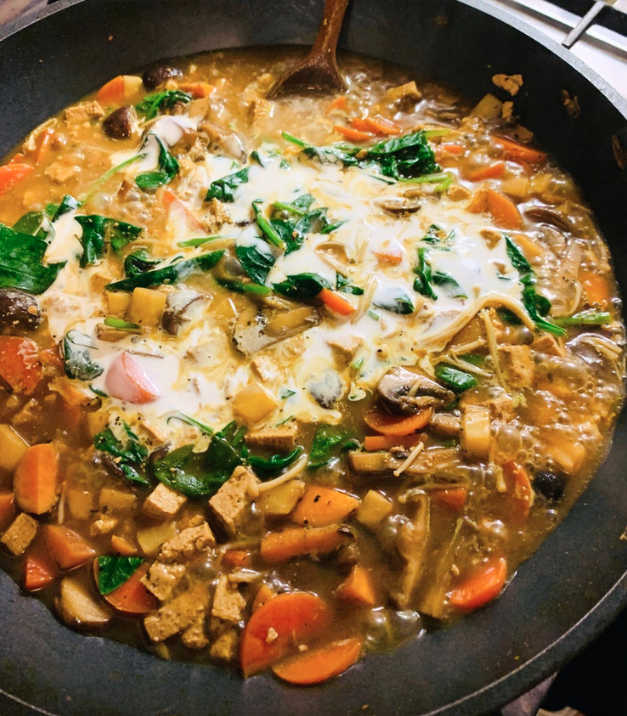 1. In a hot pan add oil, celery, carrots and sweet potatoes. After add all mushrooms and tofu. Add a little water and stew under the lid. Stir continuously and add spinach.
2. Add a little salt, pepper, black salt, basil, a spoonful of nutritional yeast a spoonful of dark soya sauce, a spoonful of light soya sauce. Simmer all until celery, carrots and sweet potatoes are soft.
3. Add slowly oat cream and add spices according to your taste. Cook all for around 10 minutes.
4. Serve with porridge.