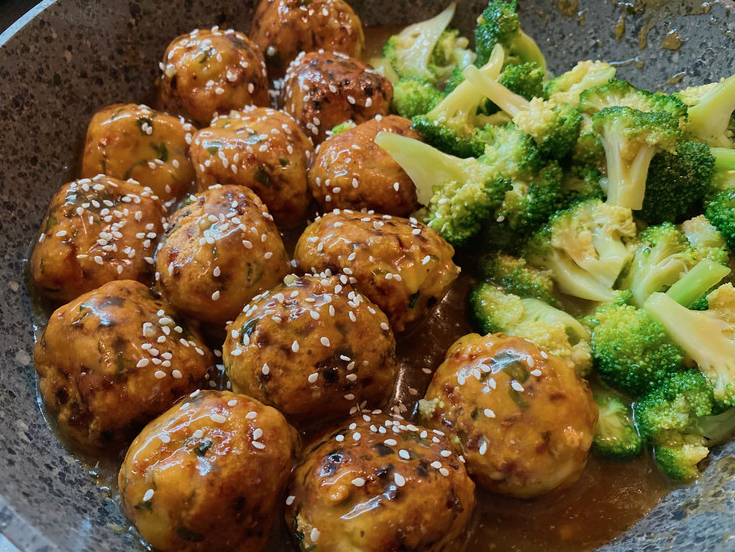 Portion: 2
Total time: around 50 minutes
Ingredients:
400g firm tofu drained well
3 tablespoons finely chopped broccoli stems
5g basil leaves
3 tablespoons finely chopped carrot
2 tablespoons chopped toasted cashew
4 tablespoons corn starch/tapioca starch
½ teaspoon salt
½ black pepper
2 cups broccoli florets blanched
Sunflower seeds oil for cooking
Vegan Teriyaki Sauce:
1 teaspoon chopped ginger
3 tablespoons soy sauce (gluten-free possible, tamari)
2 tablespoons syrup
⅔ cup of water with 1 tablespoon corn starch/tapioca starch
sesame seeds for decoration
Instructions:
1. Drain tofu, chop the carrot, broccoli stems, cashew and basil into small cubes, then mix them, add tapioca starch, salt, and pepper
2. Form tofu balls with your hands, for me with 400g tofu I made 13 balls.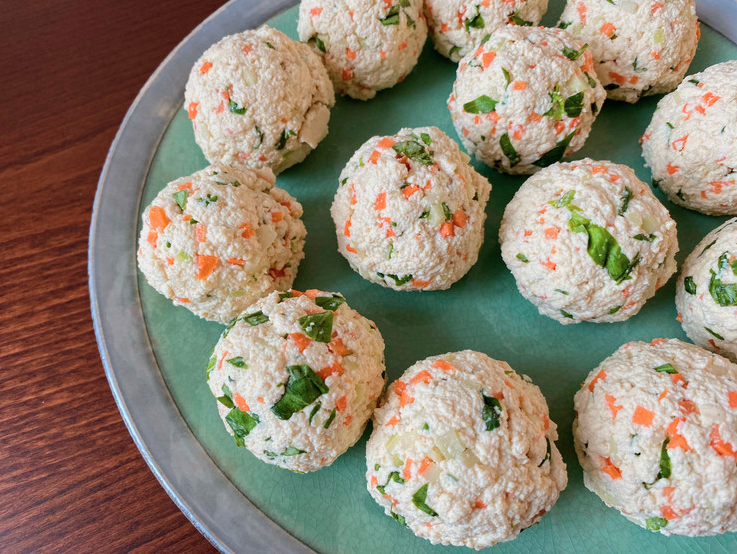 3. In a no-stick pan, add 4-5 tablespoons oil, fry each side of tofu balls until they turn golden brown, and put outside for later use. In total, this step will take 10-15 minutes.
4. In a no-stick pan, add 1 tablespoon of oil, then prepared teriyaki sauce, then add tofu balls and blanched broccoli. Serve with rice.
Tips: when you blanch broccoli, add some salt and oil to keep the green color.