VEGAN PINEAPPLE STIR-FRIED RICE
Portion: 2
Preparation time: 25 minutes
Cooking time: 15 minutes
Total time: 40 minutes

For the rice:
140g cooked Jasmine rice
30g dry roasted cashew
160g fresh pineapple chunks
200g tofu
35g broccoli stems
80~85g carrot – diced
1 tablespoon sliced jalapeño pepper
Oil
Salt, To taste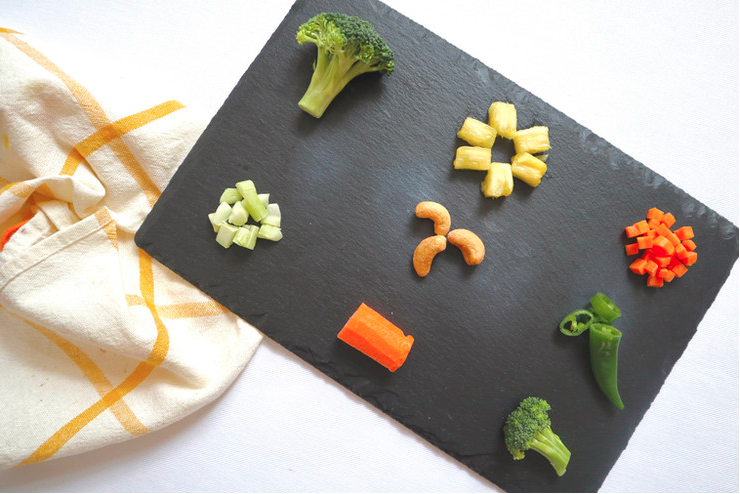 For the sauce:
½ Lao Gan Ma chili sauce (It can be bought Čajovna – U Modrého Slona shop.)
2~2½ tablespoons soy sauce
*Mix the ingredients in a bowl and set aside.
Instructions:
1. Cut the tofu into cubes. In a heated non-stick pan with 1~2 teaspoons oil, pan-fry tofu until golden brown on both sides. Season with salt accordingly. Take them out and set them aside.
2. In a heated non-stick pan with 2-3 teaspoons oil, fry carrot, and broccoli stems until soft. Then, add cooked rice, fried tofu, and sauce. Stir continuously until all rice is well coated with sauce.
3. Add jalapeño, pineapple, and cashews and season well. Serve warm with some Thai basil.