ROZTOMÝDLO-NATURAL HOMEMADE SOAP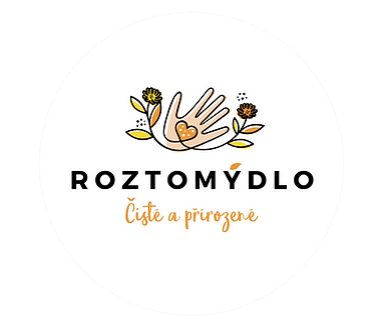 Eco-friendly product | Roztomýdlo
Roztomýdlo means "cute soap" in the Czech language. The same applies to their logo and package design. Judit, the founder of Roztomýdlo, is a warm-hearted and lovely woman. We met with her on the Evolution Festival this year in Prague. Judit introduced to us her process of establishing the brand.
It all began because her hands used to be very dry and her hair and scalp always felt like sandpaper after washing, she even had eczema, so in that period of time, Judit wanted to help her skin. So she tried out handmade soaps from farmer's market and found out that soaps can be made of real oils and fats, without any additives, chemicals, petroleum, artificial bubbles and scents. Afterwards, Judit attended a soap-making course to learn how to make her own soap. Since then, she has been making her own soaps inspired by the scents and colors of nature and seasons of the year.

Judit said that in the beginning, it was not easy to create the recipes as for inventing one's own, she needed to put a lot of efforts and time into experimenting, trying, gaining experiences from failures to eventually get the scents she wanted. She makes her soap at home with the support of her husband. They've already been making soap for four years. Now they have nine scents, eight of them are a pure vegan, without alcohol, one is shampoo soap.
For now, their most popular one is Měsíček (Calendula) and shampoo soap. Roztomýdlo also has seasonal scents with orange, cinnamon, etc. that are changing according to the herbs they pick up each year.

Roztomýdlo carefully selected their ingredients to create a soap that gently cleanses and nourishes the skin, keeping it naturally moisturized all year round. They don't use any kind of palm oil or palm kernel oil. They mainly use olive oil, coconut oil, shea butter, jojoba oil, avocado oil, hemp oil and rapeseed oil. Roztomýdlo makes the scent of their soaps with 100% pure essential oils or a blend of them. Their organic herbs are hand-selected from the finest harvest each year.
Their products have been certified by a qualified toxicologist in accordance with EU regulations regarding the sale of cosmetics. This ensures that all their products are made to the highest standards and are safe to use. And also, packaging is as eco-friendly as possible and easily recyclable. Roztomýdlo can also create customized soaps. In the future, they're thinking to have more products, the next step will be household cleaning products.
Steve Jobs once said:
It's great to know that people like Judit are trying to put their own efforts in changing the environment, trying to create a better future for others. After all, we are all part of this world.