BROCCOLI HAZELNUT PESTO VEGAN PASTA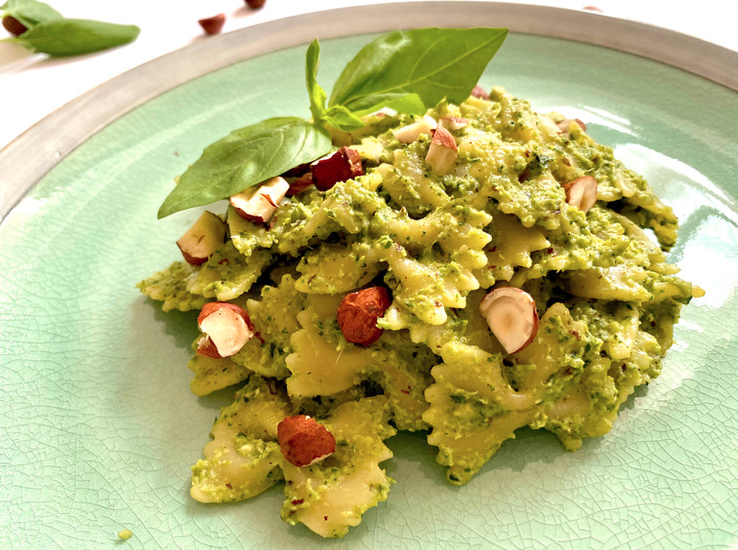 Portion:2
Preparation time: 15 minutes
Cooking time: 10-15 minutes
Total time: 30 minutes
Ingredients:
160 g pasta
150 g broccoli
25 g toasted hazelnuts
20 g nutritional yeast
25 g basil
30-40 g extra virgin olive oil
Salt

Tool:
Blender or mixer
Intructions:
1. For the toasted hazelnuts:
Simply heat a non-stick pan and put the shelled hazelnuts into it at high heat for about five minutes, turning them constantly. They will be ready when they start to release the aroma and will be slightly golden.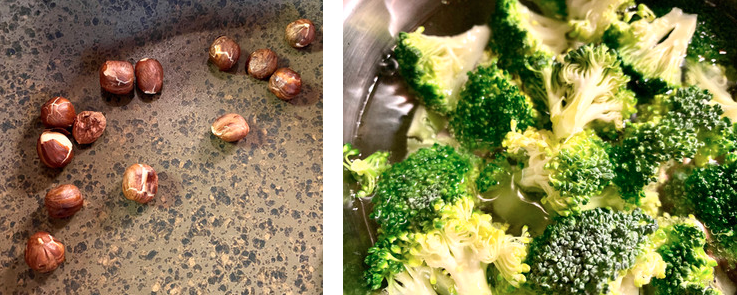 For Korean BBQ sauce:
3 spoons (15.5g) soy sauce
1 spoon (6g) syrup
1 spoon (6g) rice vinegar
1.5 spoons (8g) sesame oil
1 spoon (5g) finely miched giner
1/2 teaspoon (2g) Lao Gan Ma chili sauce (optional)
In a medium bowl, mix all the above ingredients well.
For the corn starch water:
1. 5 spoons (11g) corn starch
4/5 medium bowl (170g) water
In a medium bowl, mix cornstarch with cold water until it is dissolved. Set the bowl aside.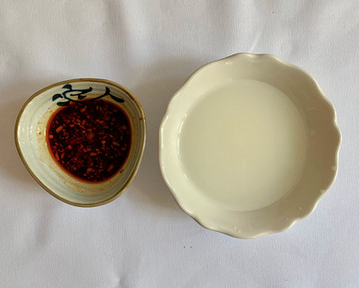 2. For the pesto:
Wash the broccoli and cut it into pieces; boil them for 5 minutes in water then dry them and pour into a bowl. When the broccoli has cooled, transfer it to a mixer and add the basil leaves, the hazelnuts you have previously toasted, the nutritional yeast and the extra virgin olive oil; blend all the ingredients until the texture becomes creamy.

Cook the pasta in abundant salted water for around 10-15 according to the type of pasta, then drain it and add it to the pesto in a large pan, possibly to make it softer, dilute it with a ladle of pasta cooking water.
Saute in a pan for a few minutes, then serve with a drizzle of raw extra virgin olive oil and a few basil leaves as decoration.