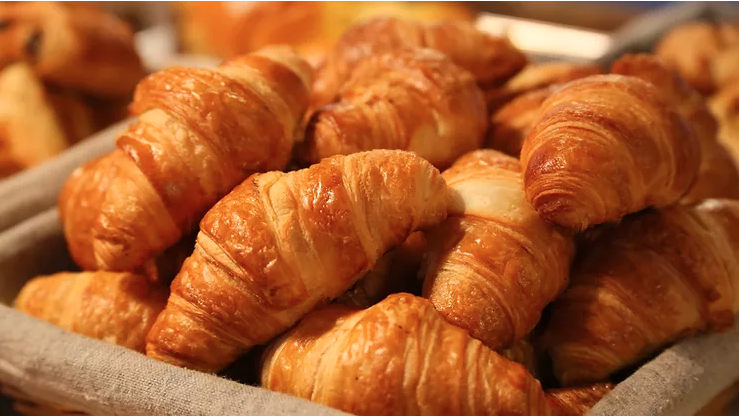 The easy and quick way to make vegan salty and sweet croissant!
12 vegan croissants
Preparation: 20 minutes
Baking: 20 minutes
Ingredients:
400g puff pastry
10g zucchini
20g smoked tofu
10g carrot
Vegan pesto rosso
Lotus Biscoff spread
Instructions:
1. You can buy the puff pastry from the supermarket, the one we choose is pure vegan without milk, eggs and alcohol. Let the puff pastry unfreeze for 1 hour. Meanwhile you can cut smoked tofu, carrot and zucchini into pieces similar to those in the photo and bake them for 15 minutes.
2. Cut equally one puff pastry into 3 parts, then cut each part into 2 pieces (rectangle) and roll it to form a shape similar to a piece of pizza.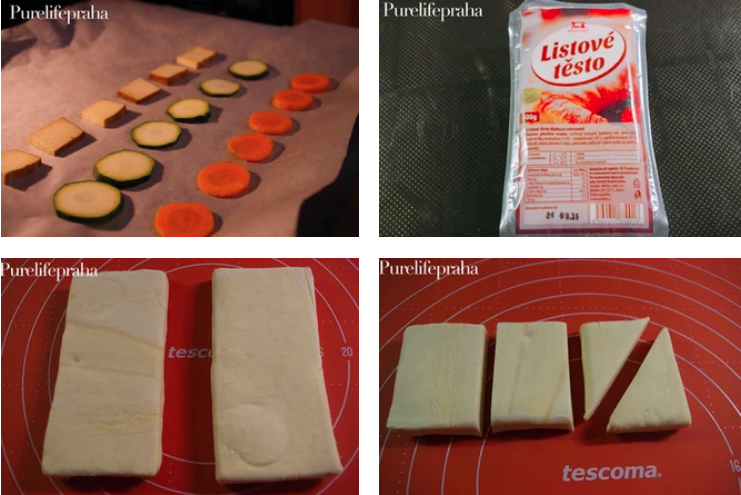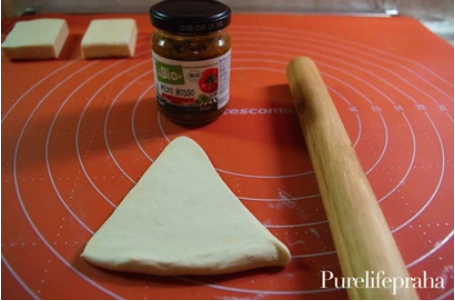 3. Spread the pesto rosso on the puff and put baked carrots, zucchini and tofu on it. You can spread lotus Biscoff as well to make sweet croissants. Then roll the pastry into a croissant.

4. Bake them at 180 degree for 20-25 minutes.
5. Leave the croissants cool for a few mins and transfer to a wire rack to cool completely. Then dust the croissants with powdered sugar.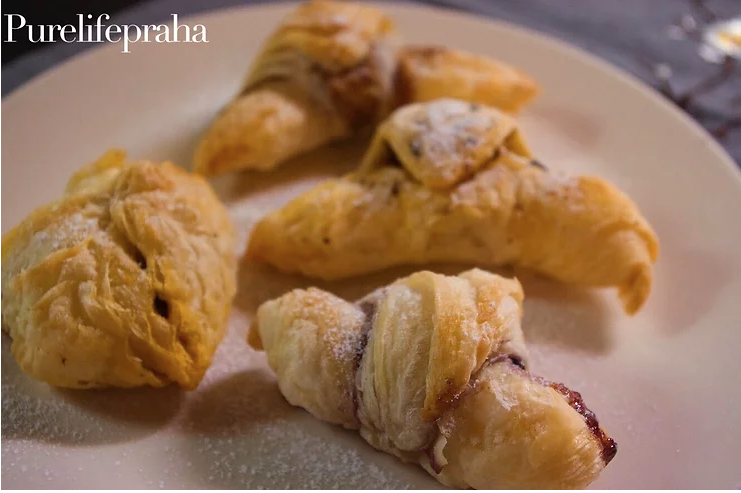 If you try to make it, we will be happy to see your sharings.
Enjoy!
More recipes can be found on our
blog.